The CPL range designed for Arborists
Anna Ramsden
CPL have a great range of equipment designed for the Arborist sector.
We have access platforms for Arborists ranging from 13m pick up mounted to the larger range of truck mounted platforms reaching over 100m.
The P130 has been a firm favourite within the Arborists community for a number of years. With a 13.1m working height, 6.2m working outreach and 240Kg safe working load in the basket, it can reach most of the work at height. As a 4 wheel drive vehicle, the Isuzu D-Max fitted with all terrain tyres, can make it across uneven, hard to get to ground.
Also mounted on the Isuzu D-Max is the ATAT. This tipping body can hold up to 1300kg due to the 3.5t suspension upgrade that comes as standard on our conversion. Not only is the ATAT a great work horse, it gives a great first impression when quoting new customers.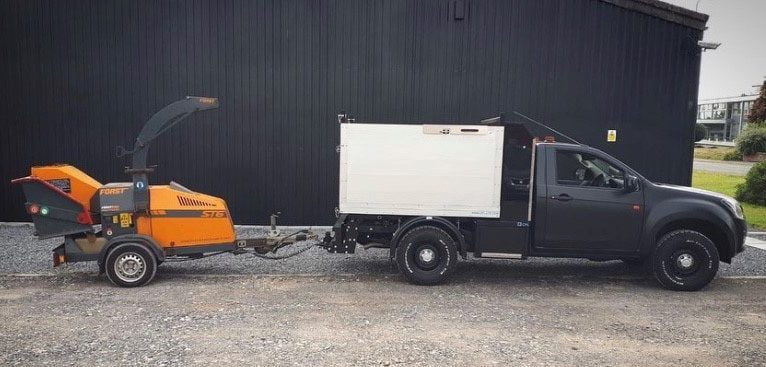 A number of other conversions have become strong favourites within the Arborist sector too. These include the Palfinger Light Class. The range are chassis mounted articulated platforms with a working height from 18 to 28m.
A new trend within Cities and and areas with smaller green space is the use of van mounted platforms. The vehicle allows storage of tools and maintenance equipment while the boom allows Councils to change hanging baskets etc. With the largest range of electric van mount platforms on the market, we have a van that will incur no emissions charges and will keep going all day.
CPL can also offer Spider tracked machines for rough terrain and tight spaces. Our Spiders range from 15 to 18m
The feedback from our customers is that they are using access equipment more and more as it is much safer than climbing.
If you are interested in one of our conversions, contact us to discuss options.
We also have a number of 2nd hand units which have been maintained by CPL since they were built. Take a look at the range here.