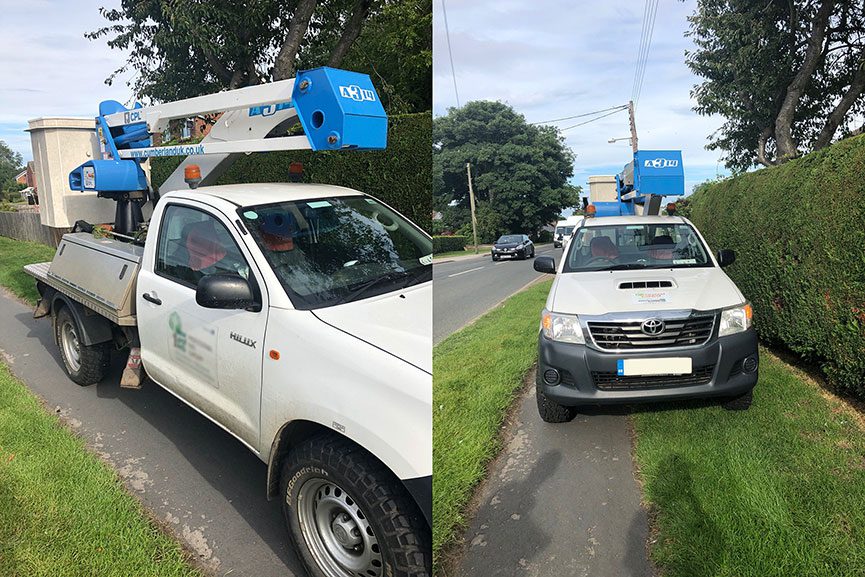 13.5m Cherry Picker on a Toyota Hilux
This 15 plate cherry picker on a Toyota Hilux has a working height of up to 13.5m and a working outreach of 6.5m. This single cab Hilux MEWP has been serviced and maintained by CPL since it was built.
The A314 Hilux has a number of extra options fitted including: Cab beacons, aluminium lockable tool boxes and 4 outrigger pads with and bracket.
The safe working load in the basket is 200Kg. This allows for 2 people and work equipment.
This conversion has been designed for a number of sectors including: Utilities, Telecoms, Arborists and Rental.
If you cant wait for a conversion to be built, this is the perfect option. The vehicle can on your fleet within a number of days.
We also have several more single and Extended cab conversions with similar specifications. Please contact us for more information.