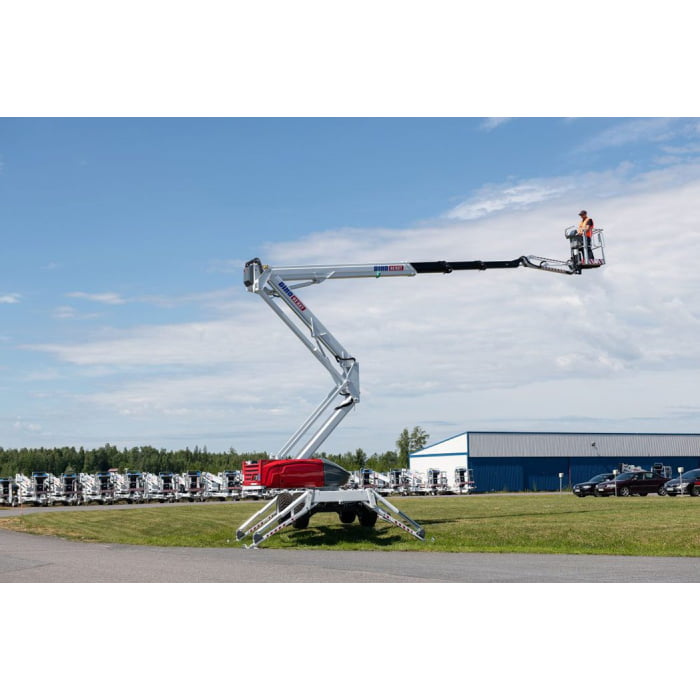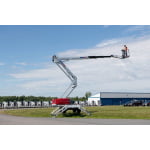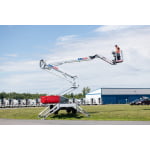 28m 280RXTE Self Propelled Electric Platform
This 28m Self Propelled Electric Platform runs off either AGM/Lithium batteries, making it a perfect option for indoor work or within congestion areas. This model has integrated Telematics preventing any unnecessary downtime.
Description
Additional information
Description
What are the advantages of using it?
Lightweight boom lift with outriggers
Low operational cost and easy to transport
AGM and Lithium battery powered versions available
Low ground pressure, easy to move on soft surfaces
Easy-entry basket, fully operational from the basket
Great rough terrain access: oscillating front axle
Excellent gradeability up to 40%
4WD/ 2WS/ 4WS/ Crab steering
Fast to drive and setup: 10 km/h drive speed in transport position
Automatic levelling up to 13,5°
Up to 4 simultaneous boom movements
Improved user experience, easy to operate, easy to maintain
Superior boom performance, 8.2 m up-and-over and up to 12 m outreach
Fly-jib 1.6m / 140°
What are the Options?
Petrol aggregate for charging
Extra outrigger pads and brackets, 600 x 600 x 25 mm
XL-basket 0.75 x 1.6 m with 250 kg lifting capacity
One person basket 0.70 x 0.80 m
DINO SafeGuard secondary guarding
LED working lights, 2 x 13 W
LED driving lights