CPL parts – We can source anything you need.
Anna Ramsden
CPL parts is a dedicated department ensuring your fleet of access equipment never stops working. Our dedicated parts team can source anything you need for all types of access equipment from vehicle mounted, scissor lifts, tracked spider machines and more.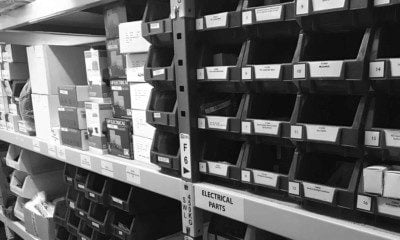 We have thousands of parts in stock ready for next day delivery. If there is something we do not have in stock, we will source the genuine parts and have them shipped to you as soon as possible.
Not only do we supply parts for our own conversions. We can provide parts for all of the access manufacturers within the industry. These include but are not limited to: Palfinger, Versalift, Niftylift, Gardener Denver, Altec, Genie, CTE, Imer, Socage, Teupen and Oil & Steel.
Call or email us today and we will find and delivery the parts needed to ensure your access equipment never stops. Not sure what you need? Call us on 01536 529876 and we will provide expert advise from our team with over 50 years of combined knowledge of the industry.
We also have monthly deals for genuine parts in our Newsletter. Sign up today so you don't miss out!