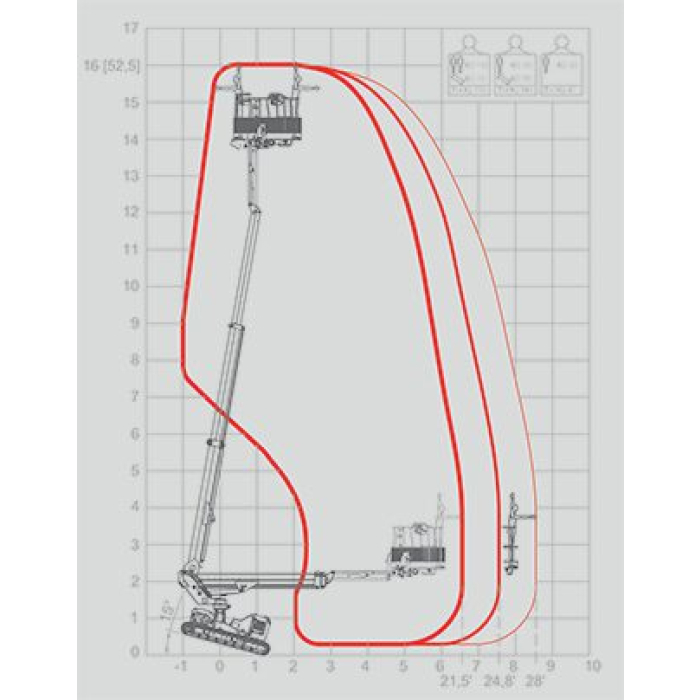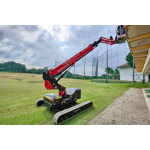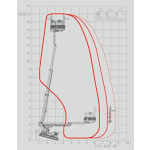 16m Tracked Platform
THE SELF-PROPELLED CRAWLER TELESCOPIC BOOM LIFT WITH JIB UP TO A HEIGHT OF 16 METRES
Even more technology, versatility of use and innovation of machinery in the JT-LINE series. Almac introduces the new crawler telescopic boom lift JIBBI 1670 EVO, equipped with a JIB that reaches a working height of 16m.
Featuring with a 3-cylinder Diesel Yanmar engine (14.1kW – 19.2 HP), this self-propelled boom lift guarantees simplicity of use and movement thanks to its compact size, allowing use in tight spaces.
Description
Additional information
Description
Continuously evolving technology: advantages and characteristics
To meet market demands and facilitate the various activities performed by end users in a range of applications, Almac has equipped the JIBBI 1670 EVO with the most advanced technology, while maintaining the high performance characteristics typical of the company's machinery. The self-propelled boom lift is in fact distinguished by its 8.5 m front and lateral outreach and 9.80 m travel height. The variable track undercarriage offers different track widths, specifically 1.35m, 1.90 m, 2.20 m and 2.45 m. Moreover, the track undercarriage can be adjusted during machine travel.
The 1670 EVO can be assembled with two types of baskets, the standard version measuring 1.4 x 0.7 m and the optional larger version measuring 1.8 x 0.7 m. Both have a rotation angle of +/- 70° and a maximum capacity of 230 kg (2 operators).
Worthy of a special mention is the AUTEC cable console, allowing the machine to be driven with a single joystick.
Similarly to the previous versions in the range, the JIBBI 1670 EVO offers the following advantages:
Dynamic and Proactive automatic levelling, which offers the possibility to work on uneven ground and/or steep slopes, guaranteeing total functionality up to a slope of 22° (40%)
DWP – Dynamic Working Performance, for dynamic control of the machine's performance characteristics based on different working parameters, specifically the ground slope, width of the retractable crawler track undercarriage and the basket load, determining the correct position of the machine at all times
Moreover, operator safety is ensured by:
Safe-Lock System, which prevents the crawler from escaping from the tensioning wheels (subjected to patent request)
Ultrasonic anti-collision system, which protects operators against sudden and accidental impact in the basket with an anti-crush barrier function on the two sides of the basket (in the top and bottom part)
This model can be built with a lithium battery for indoor operations. 
Additional information
| | |
| --- | --- |
| Condition | Bespoke |
| Working height | 16m to 20m |
| Engine | Diesel |