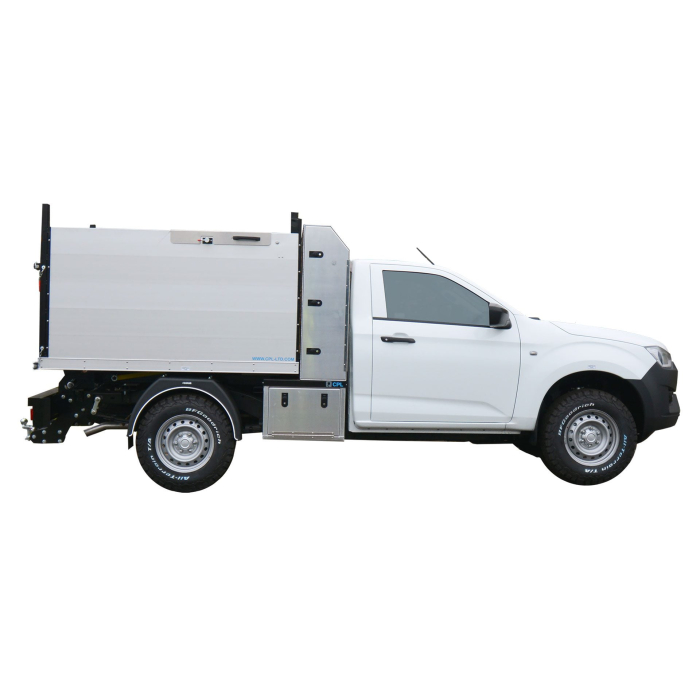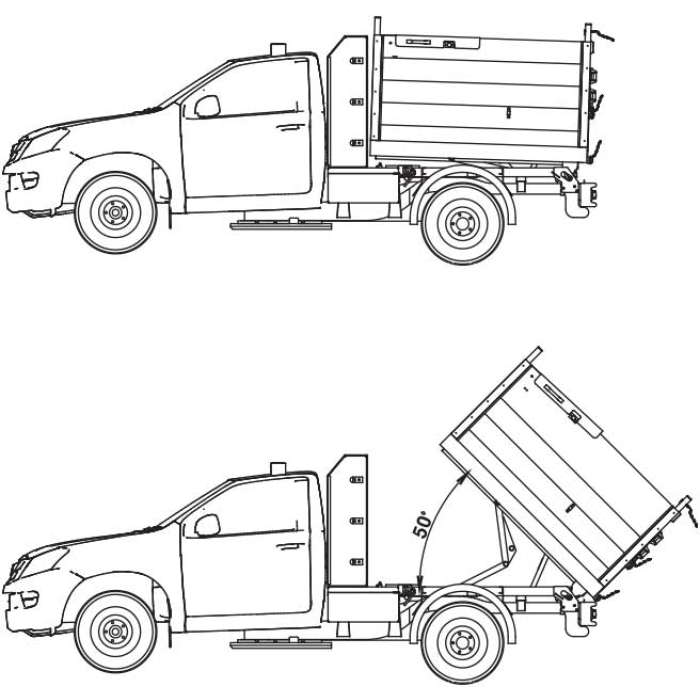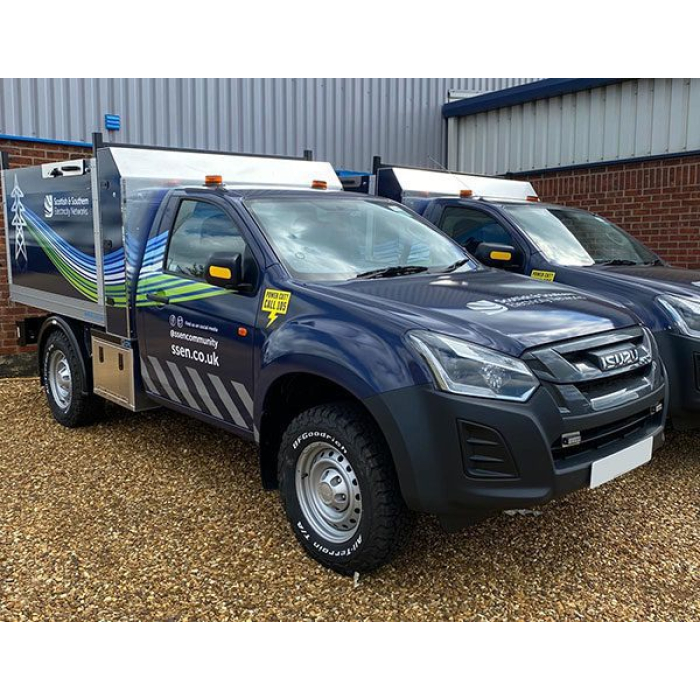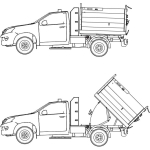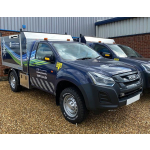 Isuzu D-Max Arb Truck
The tipper variants have a maximum tipper angle of 50 degrees to aid in tipping loads and uses an up rated four pivot point tipper cylinder mechanism. This will give years of use without over stressing the frame or the chassis.
For the Arborist, the Isuzu Chipper Tipper Truck comes with a full aluminium body and drop down tailgate. For refuse/waste collection it is fitted with half mesh sides. And for more general usage there is the option of a flat bed conversion.
The Fully type approved Isuzu arb tipper can come in different variants from Tipper to flat bed versions. Our arb truck come with a steel frame for robustness and are fully powder coated to add extra strength.
Description
Additional information
Description
All conversions can be fitted with or without a fully secure aluminium toolbox behind the vehicle cab. There is also the option of a 10Kg side locker for a First Aid kit or 50/50 can.
Optional accessories:
Ladder rack
Rear beacons built into body
Full beacon pack which includes front, rear and vehicle cab
Reversing camera
Type approved tow bar
Company livery and rear chevrons
Plus many more…
These are all installed at our factory by skilled CPL technicians.
The payload capacity of the Isuzu D-MAX is 1710 Kgs
The Isuzu D-Max is capable of towing up to 3500kg when using trailer brakes, which is its braked towing capacity. However, for vehicles not equipped with trailer brakes, the maximum load that can be towed is 750kg, provided that the vehicle is rated for such towing capacity.
The Isuzu D-Max's engine and transmission perform exceptionally well on-road and are equally impressive for low-speed, low-range 4WDing when off-road. The engine is a standout feature, as it operates smoothly without any signs of strain. Moreover, it allows for revs to be kept low, eliminating the need for high-revving to achieve optimal performance.