A run down of The Executive Hire Show 2020
Anna Ramsden
At The Executive Hire Show 2020 CPL demonstrated one of the Klubb groups fully electric conversions, the K20 Goupil. The electric cherry picker is mounted on one of the most compact vehicles on the market. Often used for urban
maintenance, this unit measures less than 3m in length and less than 2m in width. The conversion boasts a working height of over 10m and a working outreach of over 4m with 420° rotation and a 1 man 120Kg SWL basket.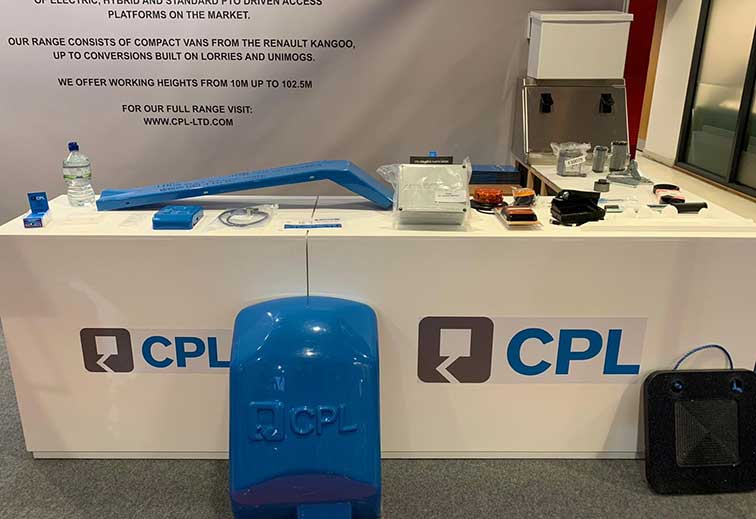 On the CPL stand at the Executive Hire show, we also had a large range of our after sales parts displayed and a discount on all parts. Contact us to get your discount code! CPL can offer parts for all access equipment including Klubb, Versalift, Palfinger, Genie and Terex to name just a few. We have access to all parts from outrigger pads to clutches. CPL's Aftersales team not only supply parts, we can provide a full service and maintenance package created specifically for your companies needs.
CPL can also offer the largest range of fully electric, hybrid and standard PTO run conversions. These range from small units like the K20 Goupil and the K20 eNV200 up to the K42p 7t van mounts.
For any further information or a demonstration of any of our conversions, please contact us!