The electric van platform gets an upgrade
Anna Ramsden
The CPL electric van platform now upgraded to 3.5t to coincide with Renault Truck launch in 2020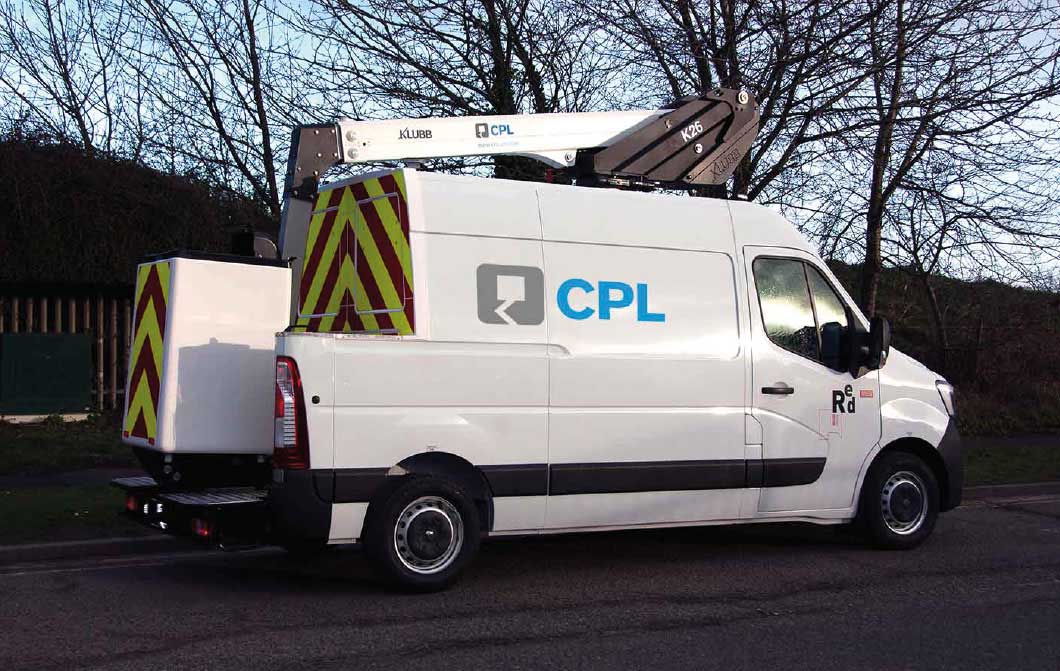 The K26 electric van platform is a true zero emissions conversion and will be mounted on the new 3500kgs Renault Master ZE. When released the original vehicle was classed as a 3.1t van. This model has been designed with no outriggers and a 1 man basket. The extra payload makes it even more of a game changer.
The electric van platform conversion with a K26 boom boasts a 11.8m Working height,and 6.8m Working outreach with 120Kg safe working load in the basket for one man and tools.  The height allows for all maintenance work within urban areas without causing any disturbance to traffic or pedestrians.
It is a great option for city work as it is quick to set up and makes the envelope of the vehicle smaller than with outriggers. The cutaway version makes it easy to maneuver within the busy streets. The electric van partnered with our green pack technology on the boom makes this emission and noise free. 
The fully electric van mount can be fitted with numerous options to suit your work. These include: Reversing camera, Roof beacons, Chapter 8 graphics, full vehicle ply lining. All these accessories are fitted in house by our professional team. You can drive straight from our factory to work with our bespoke in house finishing service.
The Klubb Group have the largest range of fully electric, zero emissions vehicle conversions on the market. Take a look at the K20 Goupil and the K20 eNV200. We also offer green pack technology on all of our conversions. This allows the electric boom to be operated with the vehicle engine switched of.
If you would like a demonstration of this or any of our conversions, Contact us.