CPL receive European Type Approval for Renault UK Vans
Anna Ramsden
CPL, the UK access platform specialist and part of the Klubb Group are proud to announce that they now have Full European Whole Vehicle Type Approval with Renault UK for all Renault Master van mounted conversions.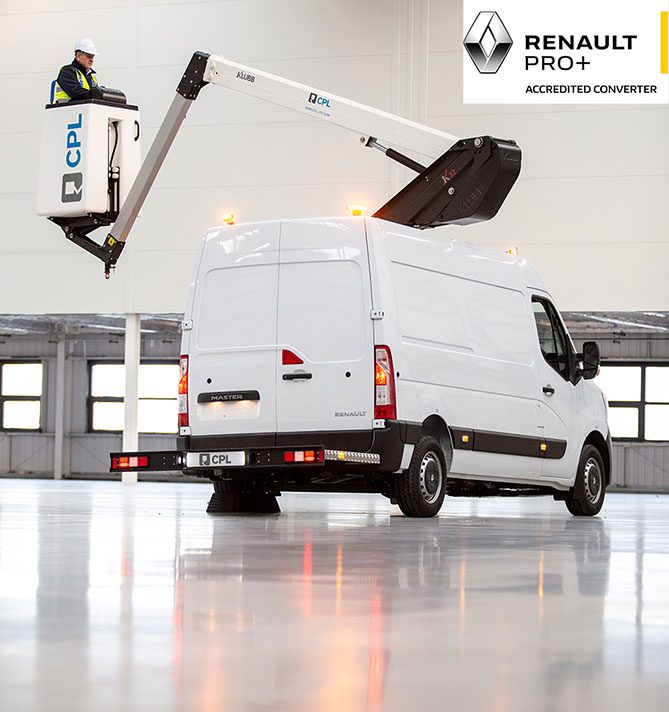 Following on from being the market leader in the 4×4 MEWP sector where CPL were the first manufacturer to achieve type approval, they are again leading the way and improving the dynamics of the vehicle mounted platform market. Renault UK was a first choice for CPL due to the successful partnership between the Klubb Group and Renault in France.
The partnership between CPL and Renault UK allows Renault Master van mounted conversions to be at the forefront of technology and quality. Working and partnering with the Renault UK and passing their audits proves that CPL are working to the highest of standards and driving safety standards of conversions to a higher level.
Paul Murphy, CPL MD is delighted to be in partnership with Renault UK. "CPL are proud to be the first to accomplish this milestone in the UK for the van mounted access platform industry. This sets a new level of quality, safety and professionalism within the market"
If you are interested in the CPL van mount range, Contact us to discuss your options.