Let's take a look back at 2020
Anna Ramsden
As the end of 2020 draws ever closer, let's take a look back at the year, and see what CPL have been up to.
We started the year exhibiting at The Executive Hire show in February.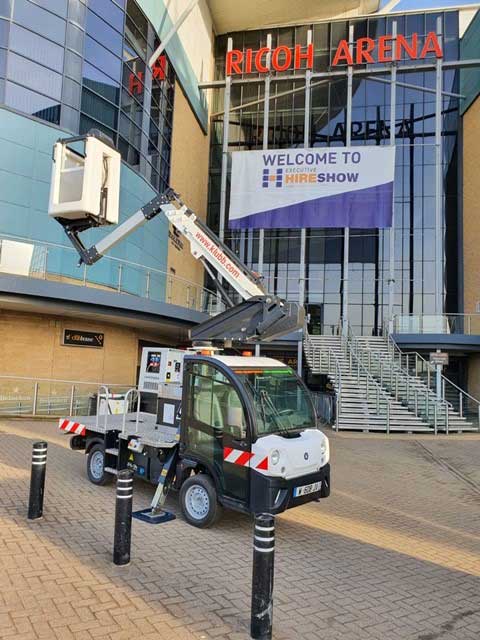 Little did we know back then that this would be one of the last events for 2020. We concentrated on our range of fully electric conversions and showcased the K20 Goupil as pictured.
Shortly after the event, Covid-19 struck. Thanks to clever planning and early safety measures, CPL stayed open throughout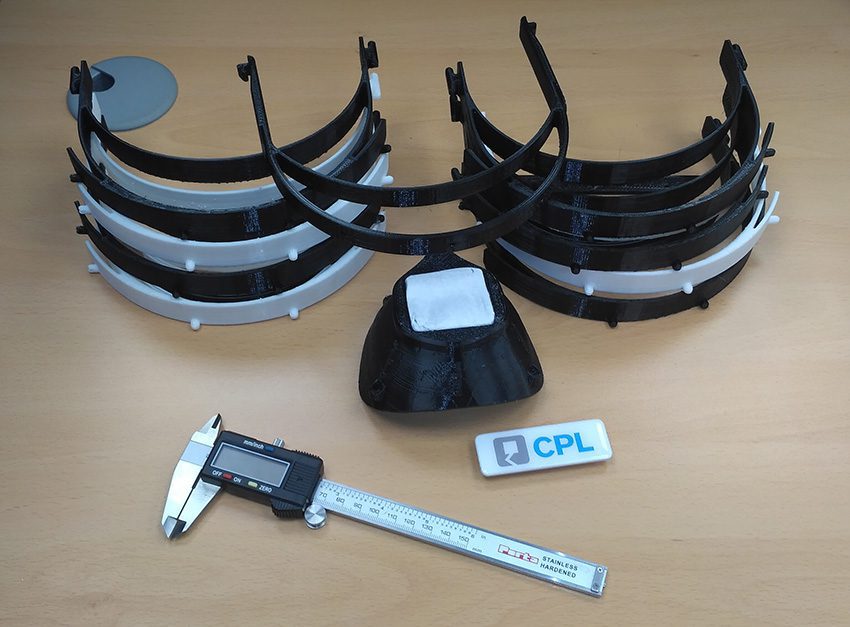 the lock down and began manufacturing face shields for the NHS. Along with the Klubb Groups anti viral dividing solutions, we spent the following months helping to keep our customers safe in their working environment.
We continued to work with our customers to develop and design accessories for all our conversions. Amongst many, one of these included the Van mount ladder rack which has become a top seller this year.
CPL also decided to embark on the Type approval process for the Renault Master Van Mounts. In July we received confirmation of this great achievement and are now the only UK manufacturer to have full EU Type approval on Renault Master 3.5T and 4.5T models.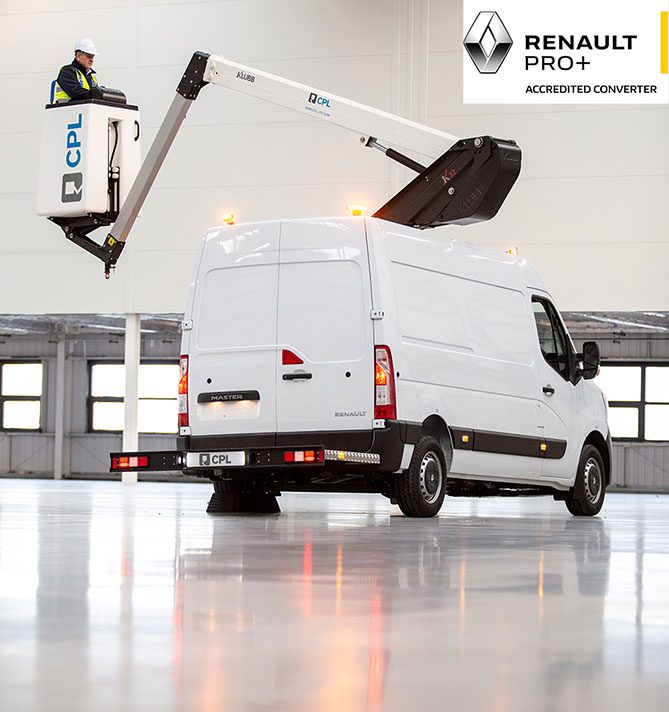 Throughout the following months, we worked on the new Spare parts manual for the P130. Launched in September, this has been helpful internally but also externally and we have received some great feedback. We have already started the spare part manuals for the van mount conversions, and hope to launch these early in 2021.
In November CPL announced a service partnership with Rivus to provide UK wide support to all MEWP customers. With their 55 Service facilities, it is straight forward and stress free to have your conversion maintained.
Although 2020 has been a very turbulent year, CPL have tried to make the best of it. We have powered through and kept everyone safe from Covid -19 and thanks to forward thinking from the Directors, we have a successful company that is growing from strength to strength.