CPL stock the 18m Almac Spider Boom
Anna Ramsden
CPL have stock of the Billennium 18m Almac Spider Boom.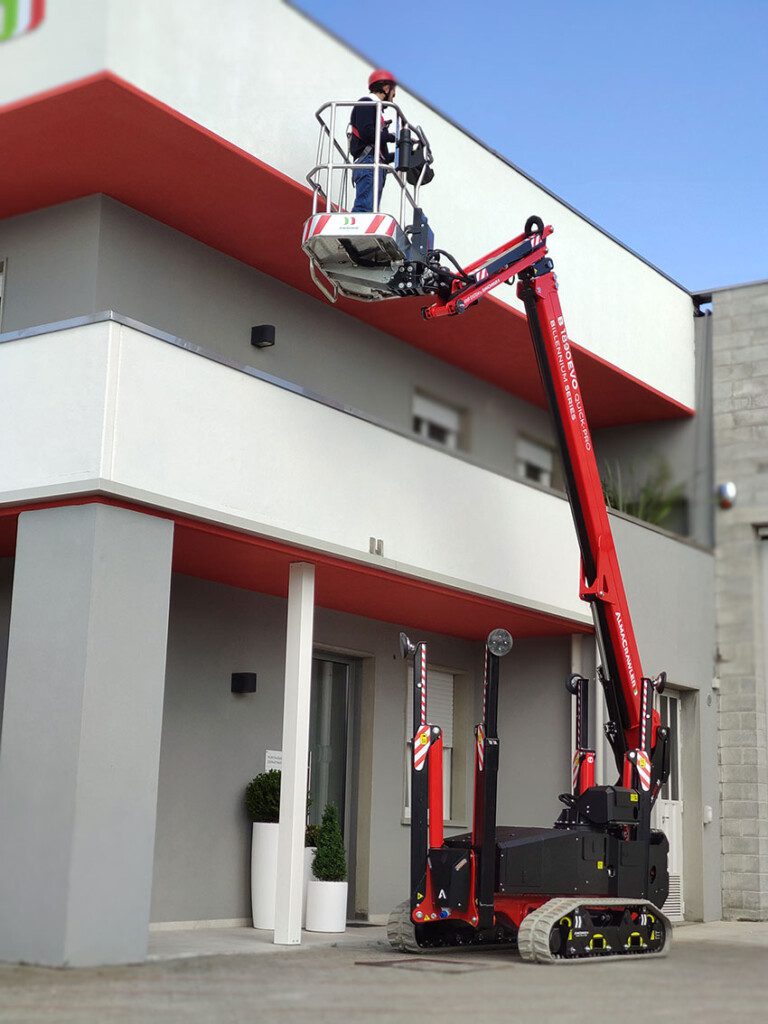 The B1890 QUICK-PRO EVO platform, equipped with a YANMAR 2TNV70 diesel engine, allows operators to reach up to 18 metres in height, with a maximum outreach of more than 10 metres and a slewing angle of +/- 185°. The basket can rotate up to 70° and can carry a weight of 250kg.
The "XXL Undercarriage" of the B1890 QUICK-PRO EVO has been specifically designed to increase safety in daily loading/unloading and platform movement operations, while respecting the typical compactness characteristics (variable track width 0.79÷1.39 m and undercarriage length of over 2 m).
Among the other different features of this Almac Spider Boom model, there are several technologies that make this platform exclusive in its kind, such as:
Self-Propelled Skilled System – SPS, a technology that allows the platform to be used on longitudinal slopes of up to 10° and lateral slopes of up to 5° in complete safety without the use of outriggers;
Automatic Tensioner System – ATS, hydraulic track tensioning system
Adaptive Working Performance – AWP, outreach performance technology based on the effective stabilisation area.
CPL and Almac have worked together to implement our leading plastic basket on this 18m Spider. The basket allows 1KV protection for the operator. 
Quick-PRO fully automatic stabilisation system
The Quick-PRO is a new automatic stabilisation configuration system that allows 6 different machine positioning configurations to be selected directly from the control panel via a special selector switch. Thanks to the telescopic stabilisers, it is possible to choose between a narrow stabilisation area of 4.29 m x 2.76 m, a wide stabilisation area of 4.97 m x 3.65 m and 4 different partial stabilisation areas.
If you would like a demonstration of this model, or any of our Almac stock units, contact us to book.