CPL Van mounted MEWPS lead the way for the fibre layout
CPL have developed van mounted MEWPS to make the fibre layout as straight forward as possible.
We have been working closely with our customer, Make Happen, to ensure our van mounted MEWPS are meeting the needs for the fibre roll out. The main necessities are to make sure the process is faster, more effective and with the least amount of disruption.
We have developed the perfect van platform for their work at height. The K26 cutaway van mounted MEWP has been designed with no outriggers. This allows for a speedy set up and allows for a greater payload. They have opted for a key out system fitted in house. This allows the engine to run while the keys are safely with the operator at all times and the vehicle below is locked. This is a great choice as the unit is equipped with a 1 man basket, so no need for a second groundsman.
With a working height of 11.8m and a working outreach of 6.8m, the K26 Renault Master van mount reaches the top of all UK telegraph poles.
As previously highlighted here, we have designed a ladder locker for the van mount just in case there is a particularly difficult area to access. This lightweight aluminium case sits neatly down the side of the rear space in the van.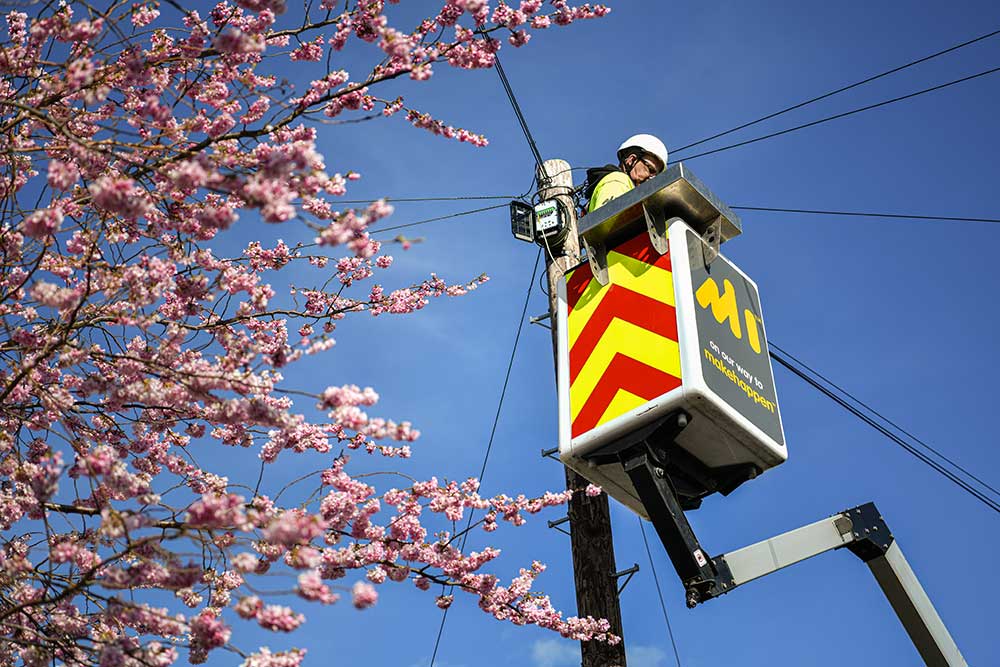 If you are working at night or in a particularly sensitive area, this conversion can be built on a fully electric Renault Master ZE with a battery powered green pack boom making the MEWP completely silent.
On the other hand, if you want to be seen and heard, we can fit a number of beacons, Chapter 8 chevrons, Company graphics, reversing cameras and buzzers and many more options.
If you are interested in any of our conversions or you would like advise on the best MEWP for your work at height, Contact us.