CPL achieve UKCA certification for the Pick up range
Anna Ramsden
CPL achieve UKCA for the market leading Pick up mounted Access Platform.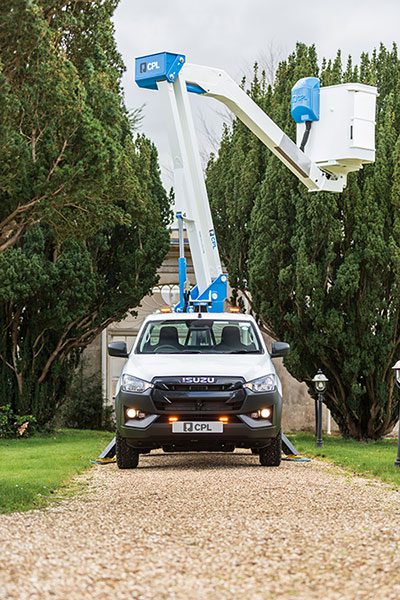 UK aerial lift manufacturer and distributor Cumberland Platforms (CPL) – part of the Klubb group – is the first and only Access platform manufacturer in the UK to have achieved UKCA marking on the leading Pick up mounted platforms.
CPL Managing Director, Paul Murphy, said: "CPL are once again leading the way within the vehicle conversion market. We have purposely chosen to be the first in the UK to achieve the accreditation, to ensure that our products are not only classed as the safest and most compliant, but it will set a standard for all other manufacturers."
What are UKCA Markings?
UKCA markings are a form of product marking introduced by the UK government to indicate that a product meets the applicable regulatory requirements for sale and distribution within the United Kingdom. They replace the CE (Conformité Européene) markings, which were previously used to demonstrate conformity with European Union (EU) regulations.
The markings apply to various product categories, including machinery. The requirements for obtaining UKCA markings vary depending on the specific product and applicable regulations.