The K38p Cutaway cherry picker van
Anna Ramsden
Our Security and Fire safety customer has taken delivery of a K38P Cutaway cherry picker van.
The Scottish based firm were using a very old piece of equipment for their work at height. This was costing more in repairs than it was worth.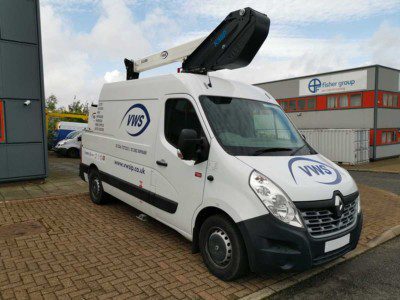 After receiving funding from their local authority. to expand the business, they chose the Klubb Group K38p with Green Pack Technology.
This cherry picker van boasts a 13.7m Working height, 8.2m Working outreach with 120Kg safe working load in the basket and 6.8m working outreach with 200Kg safe working load in the basket.
The green pack technology allows the boom to be operated with the vehicle engine switched off. This is a better way to run the machine as there are no fuel costs involved in operating the boom. The Security customer also need to carry out repairs at night. With the green pack, the conversion is quiet causing no disruption in built up areas. The conversion is fitted with 30 + 30 technology allowing the boom to reach 30 degrees each side without lowering the outriggers. This is especially useful when working on cobbled roads.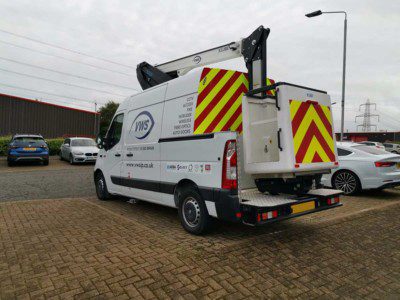 It was also important that the vehicle was under 3.5t due to the licensing laws and the age of many of their employees. We have created the K38p Van mount, with all the necessary aspects within this weight enabling anyone to drive this unit. This includes a variety of internal storage to keep the vehicle tidy and safe and doubles up as a mobile workshop to keep lead time down on any call outs.
If you would like a demonstration of this or any of our conversions, Contact us.