Thank you for joining us at the second CPL Open Day
Anna Ramsden
We would like to thank everyone for braving the rain last week and joining us at the second CPL Open Day of 2019. We were proud to host tours of our three manufacturing facilities where we will have produced in excess of 300 conversions this year.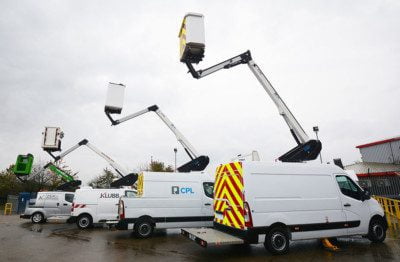 On the day we had a number of the Klubb group range of vehicles on show. These included: The fully electric K20 Goupil perfect for urban green spaces with a working height of 10.1m, a working outreach of 4.1m and a driving range of 70Km. The K20 Env200 was also demonstrated as one of the fully electric conversions within the range. This conversion also boasts a 10.1m working height and 4.1m working outreach but as a compact van, it can carry all of the tools needed for any urban maintenance applications.
The K21B Peugeot Expert was debuted in the UK as one of the groups smallest vans with a working height of 11.4m
and a working outreach of 6.8m. This diesel 3t van has been designed with no outriggers allowing for a speedy set up.
We also demonstrated the K26 Renault Master with no outriggers, this conversion is available as fully electric or hybrid, the K32 on the new Renault Master Euro VI and the K38p Renault Master Cutaway van.
If you could not make it to our Open Day, we can demonstrate any of the vehicles shown on request. Please contact us to book.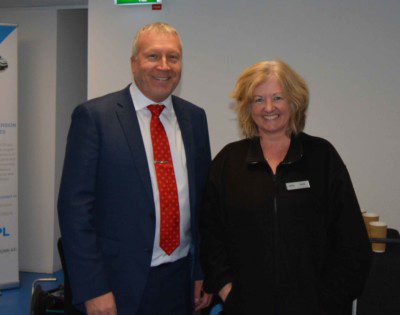 We would also like to thank The Good Loaf for catering for our event. The company is also a training centre for vulnerable women to help them back on their feet. We were extremely happy with the service they provided and would recommend them to anyone thinking of hosting an event.