CPL manufacture anti-viral solutions
Anna Ramsden
CPL's anti-viral solutions
We are proud to help the NHS in protecting those essential workers on the front line.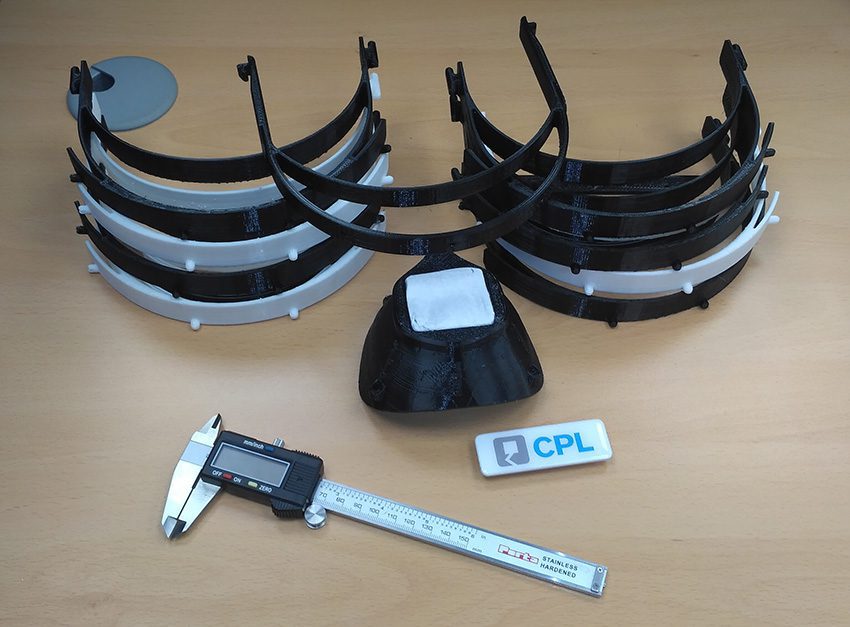 CPL have been asked to make PPE face sheild parts for our NHS workers using our 3D printer.
During this unprecedented pandemic it is crucial that companies with 3d printers pool together resources and manufacture tools and parts that are in short supply. CPL, along with a network of other businesses within the have directed a team of people from our manufacturing sites into this vital task.
The Klubb Group have designed two anti-viral solutions to help combat the virus.
We have developed, with one of our partners, a partition that allows the driver to be separated from the passenger in order to protect both of them. This kit is assembled in 10 minutes.
This polycarbonate separation is compliant with EC R43 standard for vehicles.
Of course, it is an additional protection, the general security measures like social distancing, frequent hand washing, wearing gloves and so on, must also be followed.
In addition to the partition between the passenger and the driver, we developed a handwash kit which includes a jerrycan with tap, a liquid soap dispenser and a paper towel dispenser.
Contact us to order your kits.