CPL expands After sales into a 3rd unit due to growth
Anna Ramsden
CPL have purchased a 3rd unit to specifically cater for the After sales and maintenance division of the expanding company. Where the After sales once sat as a department within CPL, it will now be a separate entity with the latest resources and technology to ensure a swift and successful service.
Situated on the same estate as the other two factories in Kettering, the new facility was purchased to accommodate the large customer base of CPL customers with service contracts and several contracts for non CPL machines like the large Palfinger equipment, Versalift etc. The unit is in early stages of refurbishment but will be ready within the next couple of months.
This year alone the After sales department has tripled in size with over 8 engineers, 7 office staff and new fully qualified and CPL trained subcontractor engineers. This is due to a number of factors including more cherry picker units in the field and more awareness of our services within the market.
The new facility will allow CPL to store more access platform spare parts than ever before. This prevents any unnecessary waiting times for all components no matter the make or origin.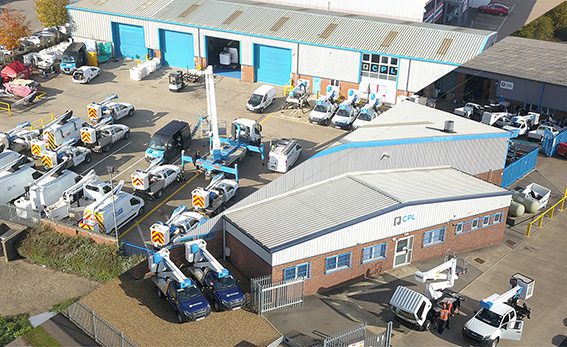 Depending on your needs, the work can be carried out on or off-site to prevent unnecessary down time.
The CPL After sales team offer UK-wide support and has been developed to provide you with a fast and effective repair service.
If you would like advice about maintaining your access equipment, contact us. We offer free advice and bespoke packages to work with your companies usage.