Video: 24m Chassis mounted platform in action
Anna Ramsden
This Chassis mounted platform is the perfect solution for several sectors working at height. Watch the video to see it in action.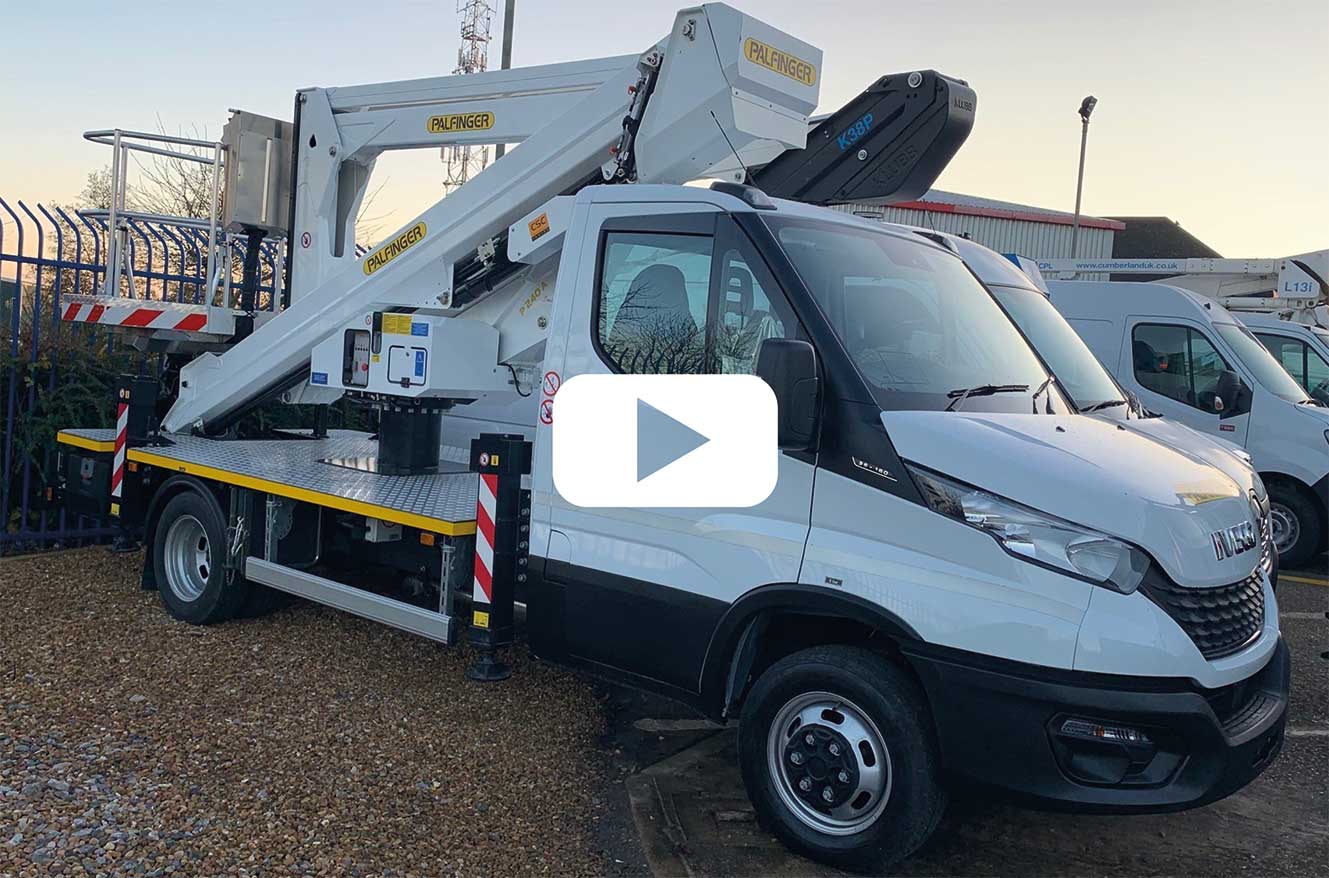 The Palfinger 24m chassis mount is a double articulated chassis mounted platform conversion. This conversion provides exceptional working height and outreach for such a compact vehicle.
This P240 has been mounted on a Iveco Daily allowing for a great payload and 230Kg safe working load in the basket.
The pantograph boom allows operation close to buildings and structures. You can move up and down parallel with only one operator. Along with the basket slew option, which allows you to always be in the best position. This design allows you to set up and move across areas without having to reposition the vehicle.
The outriggers are installed on hydraulic extendable arms. This gives two stabilisation options allowing the mounted platform to be set up in confined spaces.
This Palfinger 24m Access Platform has been design to make working at height much safer and more effective within numerous industries including: Rental and Hire companies, Roofing maintenance companies, Tree surgeon and general maintenance.
If you are interested in this platform or any of our range, Contact us to discuss your requirements.