CPL have been awarded a Real Living Wage Accreditation
Anna Ramsden
We are delighted to announce that CPL has been awarded a Real Living Wage Accreditation! This means that every member of staff working for CPL will earn a real Living Wage.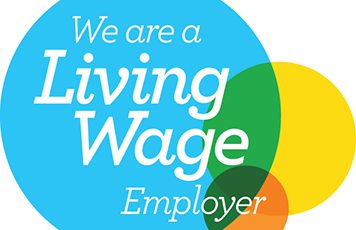 The real Living Wage is higher than the government's minimum, or National Living Wage, and is an independently calculated hourly rate of pay that is based on the actual cost of living. It is calculated each year and is announced by the Living Wage Foundation as part of Living Wage Week.
Over 11000 organisations, including CPL, voluntarily choose to pay the real Living Wage because we believe that a hard day's work deserves a fair day's pay. You can find other organisations who pay the Living Wage here: https://www.livingwage.org.uk/living-wage-map
We are really proud of this commitment and would are happy to share the good news with you all.
How will it benefit our employees?
The Living Wage movement has benefited hundreds of thousands of families by enabling them to earn a wage they can live on. You can hear some of their stories here.
If you have any questions or concerns about the Living Wage please contact info@livingwage.org.uk or use the webform.
CPL currently have various position openings due to the growth of the business. Take a look here and contact us if you are interested in working for a safe and passionate company.