CPL host the Klubb Group World Dealer Meeting
Anna Ramsden
In September, CPL hosted the Klubb Group world dealer meeting across Northamptonshire.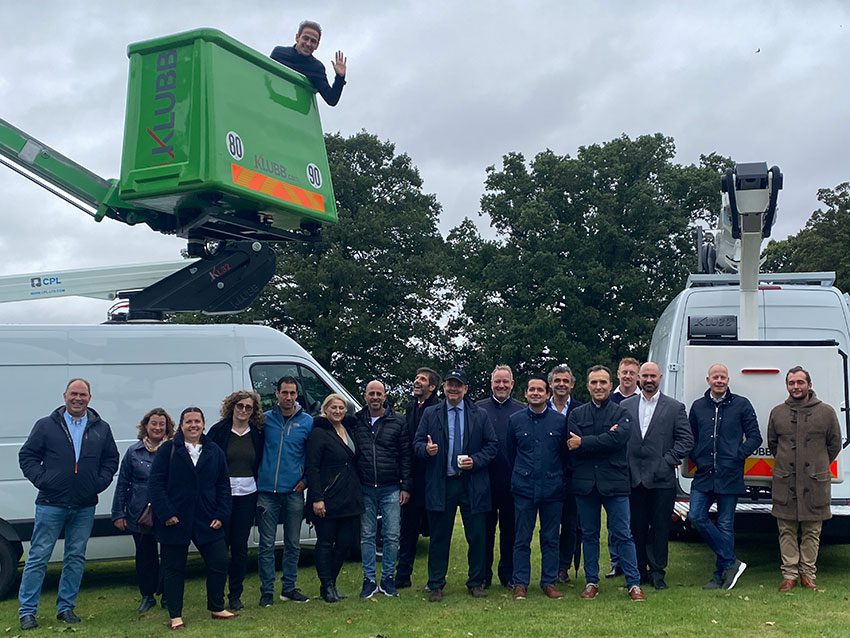 It has been almost a year since the Klubb dealers have met in person due to travel restrictions. It was a proud moment to be able to present CPL to all of the other dealers. A full tour of the three manufacturing facilities took place on the first day. This was followed by meetings to discuss new products and we managed to squeeze in some fun across Northamptonshire.
This visit was an opportunity to test the latest Klubb Group models which had been shipped in especially for the conference. Among the 7 presented was the brand new KT18PZ. The 19-metre arm on a 5t van makes it the highest on the market. We also had the opportunity to showcase our CPL builds with the market leading booms. specifically the KL32 and the Pick up units we have engineered ourselves in Kettering. The bad weather did not stop these aerial work platform professionals who were able to test the machines at their leisure within the grounds of Sedgebrook Hall.
We would like to thank Klubb for the opportunity and the dealers for travelling to see us. Those dealers that could not travel are welcome to visit CPL at any time for a full tour. The Klubb Group community is strong and all of the companies have an abundance of experience and passion for the work we do. This was very evident during the week long meeting which ended at our 10th Anniversary Party. What a way to finish the visit!